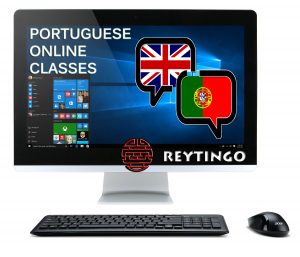 From the comfort of your home, follow Portuguese Language Online Classes at Reytingo to ensure your integration in your host country.
Lessons in small groups of 10 people.
4 Sessions per week of 90 minutes each.
1st session free!
Monthly payment of 85 €.
Digital version recorded at your disposal during registration.